( พัลส์ โรลเลอร์ ) DC Motor Roller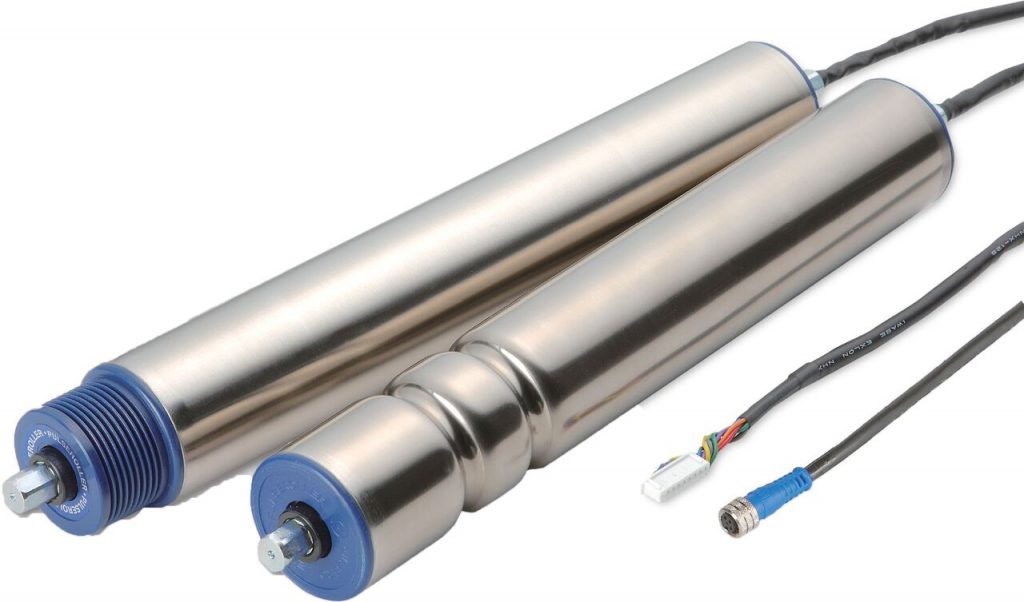 The SENERGY unique gearbox design and powerful brushless DC motor provides an extremely efficient means of delivering an amazing amount of torque and speed with the smallest amount of energy. Typically used in conveyors for Zero Pressure Accumulation or roller transportation. SENERGY Roller gearbox selection contains only 11 gearbox combinations to make ordering and keeping an inventory much more manageable. SENERGY's range and performance characteristics are suitable for speeds between 2.0 to 304.1 m/min and starting torque up to an amazing 24.2 N·m.
Regardless of the project, type of conveyor, the weight or speed of the load you really only need one type of roller. SENERGY.
SENERGY-Ai is the world' s first motor roller using a robust M8-4pin connector which is then connected to an external control of your choice. The hall-effect signals are digitally coded by a micro controller inside the motor, which makes it possible to communicate through only one pin to an external controller. The micro controller also digitally provides through the same pin complete roller part number containing the diameter and gearbox information, serial number, motor temperature and other information. The external control can read and analyze all this data for multiple functions such as precise speed and positioning control, full diagnostics such as over-temp, over-current, over-voltage and much mor to help with predictive maintenance.

Tube material:       Mild steel, zinc plating / Stainless steel (SUS304)
Roller diameter:    48.6 mm, 50.0 mm
                               57.0 mm, 60.5 mm
Min. roller length:  Refer to the "Available minimum roller length table" below
Max. roller length: 1000 mm *Contact us for longer than 1000 mm
Cable length:         600 mm (SENERGY) / 1000 mm (SENERGY-Ai)
                              *Contact us for extension cables
Motor connector:    JST (SENERGY) / M8-4pin (SENERGY-Ai)
Operation:              0.5 sec ON / 0.5 sec OFF duty cycle (Minimum) or continuous within rated load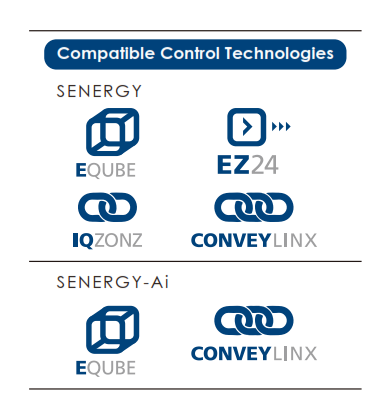 IP rating:                IP-66
Material:                All stainless made (Tube: SUS304, Side plate and shaft: SUS303)
Roller diameter:    48.6 mm, 50.0 mm 57.0 mm, 60.5 mm
Min. roller length:  Refer to the "Available minimum roller length table" below.
Max. roller length: 1000 mm *Contact us for longer than 1000 mm.
Cable length:         600 mm (SENERGY) / 1000mm (SENERGY-Ai)
                             *Contact us for extension cables
Motor connector:   JST (SENERGY) / M8-4pin (SENERGY-Ai)
Operation:             0.5 sec ON / 0.5 sec OFF duty cycle (Minimum) or continuous within rated load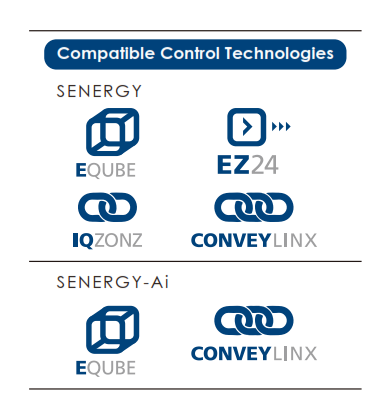 Brake:                    Electromagnetic brake-Roller diameter: 48.6 mm, 50.0 mm 57.0 mm, 60.5 mm
Min. roller length:  Refer to the "Available minimum roller length" table below.
Max. roller length: 1000 mm *Contact us for longer than 1000 mm.
Cable length:          600 mm *Contact us for extension cables
Operation:               0.5 sec ON / 0.5 sec OFF duty cycle (Minimum) or continuous within rated load
Note:                        Not available with SENERGY-Ai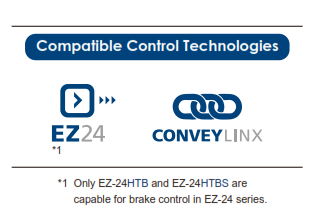 Applicable Temp:     From 0°C down to -30°C (No condensation)
Tube material:          Mild steel, zinc plating / Stainless steel (SUS304)
Side plate material:  Aluminium
Roller diameter:       48.6 mm, 50.0 mm 57.0 mm, 60.5 mm
Min. roller length:     Refer to the "Available minimum roller length table" below
Max. roller length:   1000 mm *Contact us for longer than 1000 mm.
Cable length:           600 mm *Contact us for extension cables
Operation:                0.5 sec ON / 0.5 sec OFF duty cycle (Minimum) or continuous within rated load
Note:                         Not available with SENERGY-Ai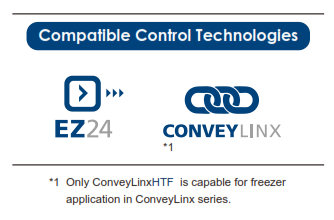 Mounting: M5 x 7 mm
Shaft diameter: 16 mm
Key: 5 x 5 x 25 mm
Cable length: 600 mm (SENERGY motor) / 1000 mm (SENERGY-Ai motor)
*Contact us for extension cables
Motor connector: JST (SENERGY motor) / M8-4pin (SENERGY-Ai motor)
Operation: 0.5 sec ON / 0.5 sec OFF duty cycle (Minimum) or continuous within rated load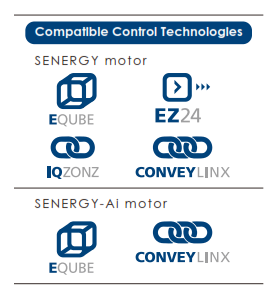 Tube material:      Mild steel, zinc plating / Stainless steel (SUS304)
Roller diameter:   60.5 mm, 76.3 mm-Min. tube length: 450 mm
Max. tube length: 1800 mm
Cable length:        500 mm (Pallet) / 900 mm (Pallet-Ai)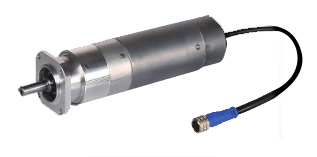 Mounting: M4 x 4 pcs
Shaft diameter: 8 mm
Cable length: 1000 mm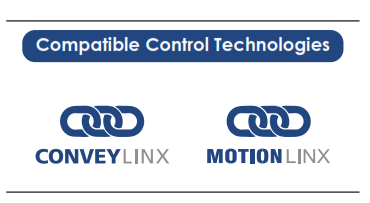 Pulse Divert Unit 90 degrees

Easy installation by mounting directly underneath conveyor frame
Easy maintenance
2 SENERGY rollers for belt drive and lift up & down (No pneumatics)
Customizable (W, L dimensions and number of belt units)
Strong and oversized mechanical design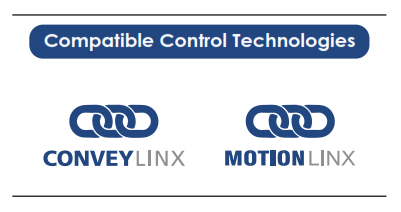 ---
Category
Description
E-Qube-N, E-Qube-P, E-Qube-Ai-P
EZ-24, EZ-24HTB & HTBS
IQ-ZONZ
Motor connection
Number of connectable motors
1
1
2
Sensor connection
Number of connectable sensors
0
0
2
Configuration setting
Speed, Braking, accel / decel, etc
DIP SW
DIP SW & RSW
Configuration software
Motor profile
ECO mode

●

●

●

BOOST mode
–

●

–
BOOST-8 mode
–

●

*with EZ-24HTB & HTBS
–
Speed control
Speed setting
32 steps by DIP SW
31 steps by DIP SW & RSW
10 – 100% with software
Accel timer setting
16 steps by DIP SW
16 steps by DIP SW
0.3 – 10 sec with software
Decel timer setting
16 steps by DIP SW
16 steps by DIP SW
0 – 10 sec with software
Individual accel / decel setting
–

●

●

Analog input speed control
–

●

–
Signal input speed change

●

–
–
Electrical braking
Standard (Dynamic brake)

●

●

●

Servo lock
–

●

–
Free spin
–

●

–
Error
Motor protection
–
–

●

Jam error detection

●

●

●

*using IQ-MAP (Globally only)
Error signal output
–
–
–
Conveyor logic
ZPA (Zero Pressure Accumulation)
–
–

●

Marge control
–
–
–
Category
Description
ConveyLinx, ConveyLinx-HTF
ConveyLinx-Ai
MotionLinx
Motor connection
Number of connectable motors
2
2
2
Sensor connection
Number of connectable sensors
4
4
2
Configuration setting
Speed, Braking, accel / decel, etc
Software
Software
EtherCAT PLC
Motor profile
ECO mode

●

●

●

BOOST mode

●

●

●

BOOST-8 mode

●

*with ConveyLinx HTF

●

●

Speed control
Speed setting

●

●

●

Accel timer setting

●

●

●

Decel timer setting

●

●

●

Individual accel / decel setting

●

●

●

Analog input speed control

●

●

●

Signal input speed change

●

●

●

Electrical braking
Standard (Dynamic brake)

●

●

●

Servo lock

●

●

●

Free spin

●

●

●

Error
Motor protection

●

●

●

Jam error detection

●

●

●

Error signal output

●

●

●

Conveyor logic
ZPA (Zero Pressure Accumulation)

●

●

●

Marge control

●

●

●

Network
EtherNet/IP

●

●

–
Modbus TCP

●

●

–
PROFINET

●

●

–
EtherCAT
–
–

●